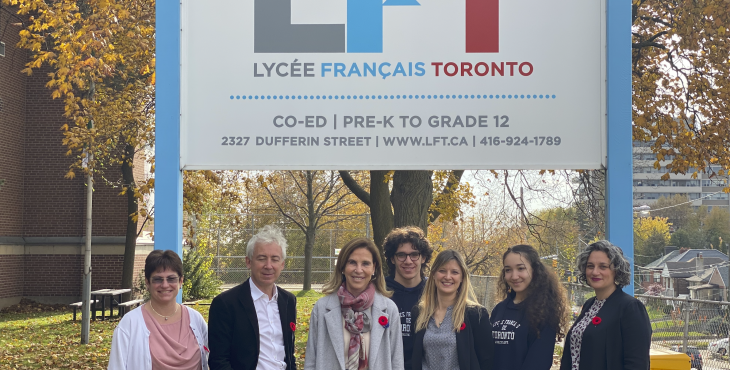 French Ambassador to Canada at LFT
This was a wonderful opportunity to showcase the quality of our teaching, the bilingualism of our students and the civic and societal commitment of our pedagogical approach.

Alae and Robert, two of our 2 Terminale students, welcomed and accompanied Kareen Rispal. She participated in 4 events with students: an interview with Audrey Yvernes' CE2 students, a presentation of the school rules at LFT by the 5ème A students with Mélyssa Rose, a discussion on climate issues with the 4ème B students with Mr. Bechereau and a meeting with the students of the Conseil de Vie Lycéenne. 
We are proud of all our students who shared with Madame Rispal with great respect, openness and trust. Thanks to Sofia, Sofia and Zoé our journalists @littlefrenchtimes who will soon share an article on this visit.
Madame l'Ambassadrice, we thank you very warmly for your visit, your availability and your listening.