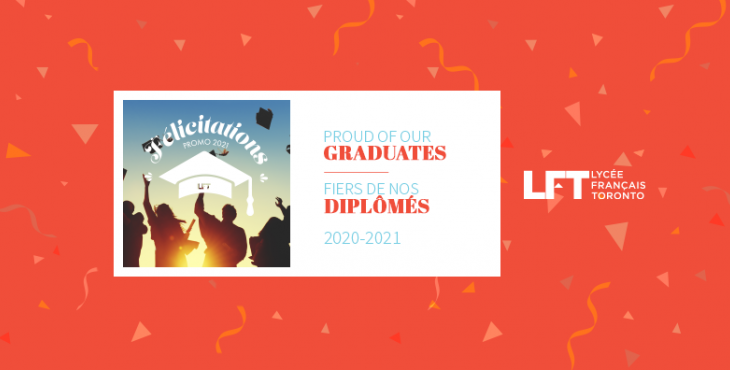 Congratulations to our Graduates !
It is with great pride that we announce today the results at the baccalauréat of our Terminale students! 
Their hard work and determination during these last few months marked by Covid-19 has been rewarded: 100% honors for this exceptional class of 2021, 62% of Highest honors, 33% of High honors, 5% of honors. 
4 of our students also received the Jury's congratulations, which is a rare distinction that crowns results above 18/20 and an outstanding academic record. 
To all the students: the entire LFT staff joins me in warmly congratulating you. 
To all our colleagues: congratulations and thank you for your remarkable work that has led our students on the path to success. 
I wish you all the greatest success in the future. 
Have a wonderful summer, 
Jean-Pierre Faou, 
Head of School