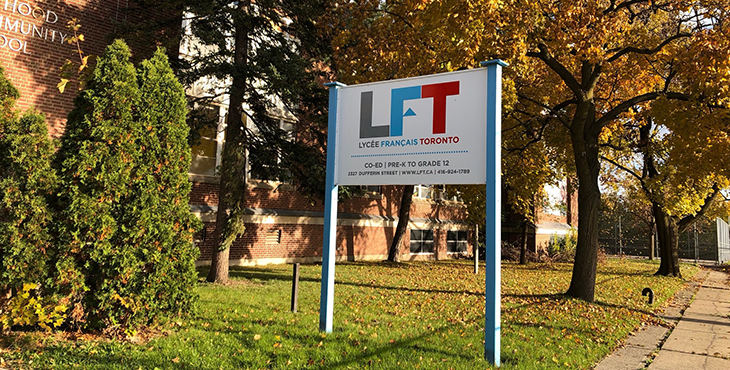 Welcome
Dear members of the LFT community,

Dear visitors,
 
We welcome you to the Lycée Français de Toronto's new website, which we hope you will enjoy exploring.

We wanted it to be practical, user-friendly, and a reflection of the dynamism and diversity of our school.

We are proud to showcase the success of our students and their teachers, both in exams and in their pursuit of higher education.

We are also happy to present the range of courses offered in the linguistic, extracurricular or speciality fields, as well as the creativity and initiative of our teams.

This site is ultimately the synthesis of life at the LFT, which makes our students happy to grow and flourish here, but also allows our parents and staff to feel that everyone is contributing to building our community, where France meets Canada.

Jean-Pierre Faou and Sylvie Delpech